So many of my mice died during the winter, I'm down to seven now. Two were pretty old and it was to be expected, but I still miss both
Ood
and
Isgrimnur
. Two were really young and I barely got to know them :(
Here's their home, a converted cupboard measuring 100x70x100cm (length, width and height).
neutered male Feynman starting to explore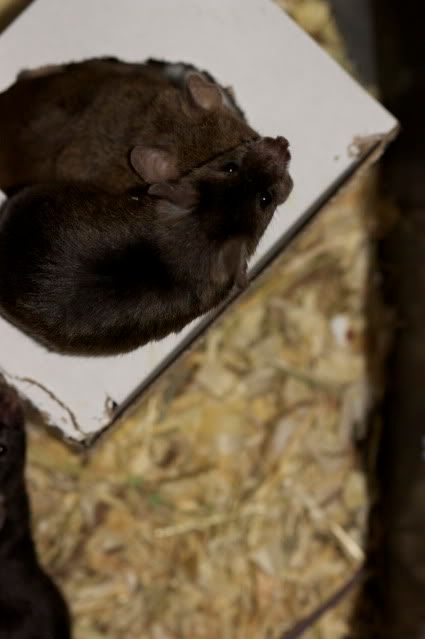 Susan StoHelit, who at first lived only with
Malkovich
, who had been alone for over a year and didn't know any longer how to behave around mice. Keeping fancy mice alone can really make them mentally ill, fortunately with patience and other mice they do learn how to live like a normal mouse again. And Susan was just right for Malkovich, she ignored him when he tried to chase her (out of fear probably) and she's a very calm mouse.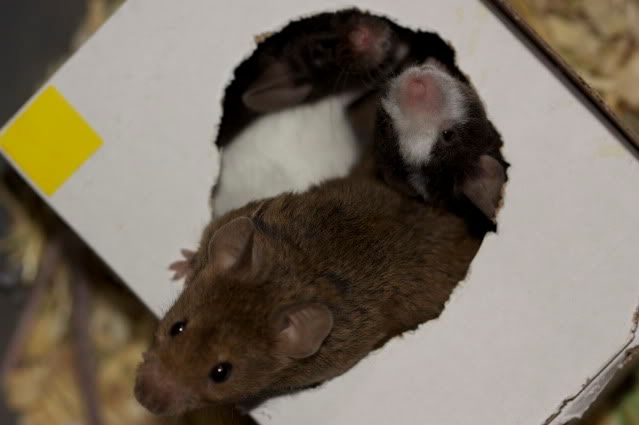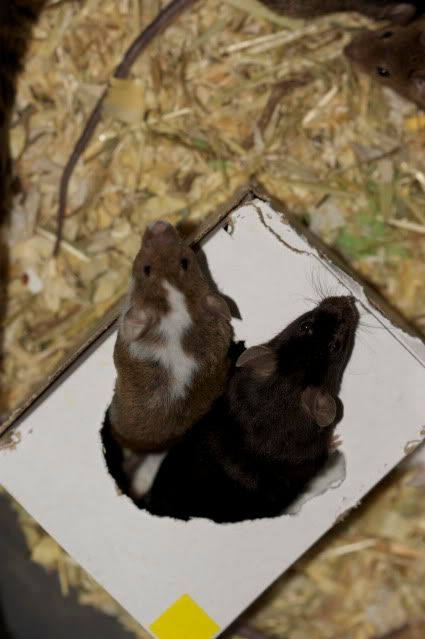 Lise Meitner (brown-white) and Hypatia. Yes, all seven mice were in that box. I'm always amazed how many mice can fit into tiny spaces.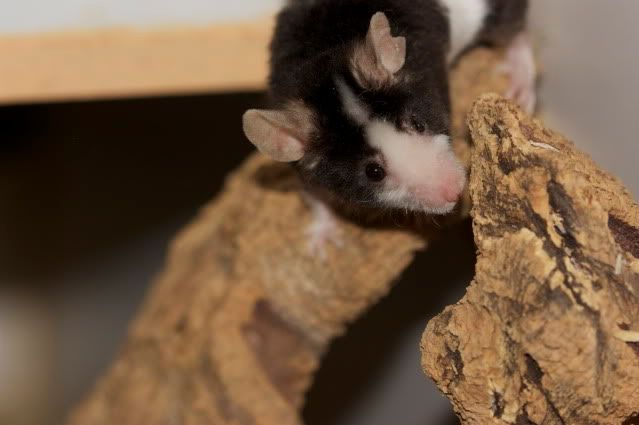 Madame Curie on the way down to the bottom level. She has curly fur which means that her eyelashes and whiskers are also curled. That may cause eye irritation and definitely handicaps the mouse when it comes to finding her way around.
Duracel, with Malkovich in the background. She got that name when I introduced her to the other mice. For two days, she ran around the cage and never stopped.
another photo of Susan...I think she looks just like a little bear.